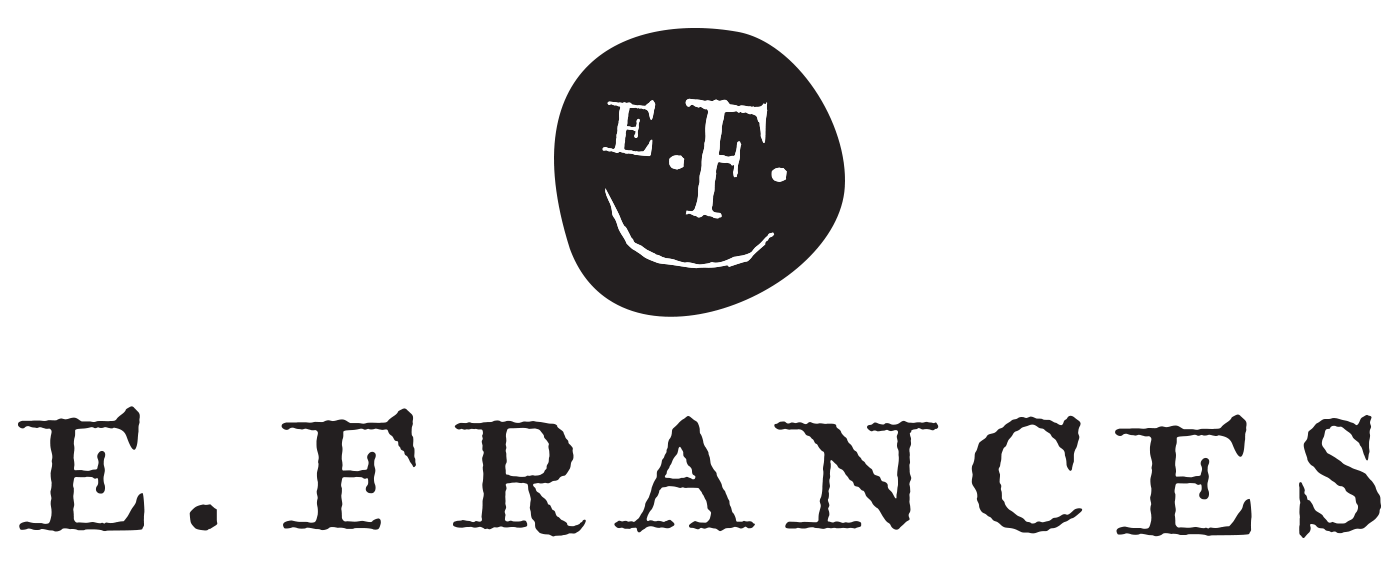 61 products
FROM THE ARTIST:
When you love the things your sister paints SO much that you stare at them, laugh out loud, tear up with nostalgia, and then laugh again... it makes you want to share them with other people. So started E. Frances Paper (named after our two beloved Grandmothers), so Ali's artwork could be seen and felt by more than just her family.
Working together every day, creating and growing a business, and hopefully making products that make people very happy is such a blessing. We pinch ourselves daily. And cards... well our goal is not so much to sell cards, as it is to provide a smile to all those RECIPIENTS of the cards. So fun to think about!
We strive to make all of our products remarkable, both in quality and message. We all feel that one of the best gifts you can give back to the world is to spread positive energy, so we hope your experience with E. Frances Paper is happy and full of indubitable positivity.
We started in 2013 in Ali's guest room, had some hilarious offices along the way, the winner probably going to the storage unit with no electricity. Now we get to go to work every day in our very own, absolutely beloved, renovated car garage in Newport, RI.
Sorry, there are no products in this collection.